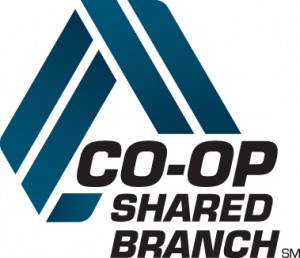 Materion Federal Credit Union is joining together with other credit unions across the country to "share" their branch offices. As a credit union member, you now have over 5,000 credit union locations (called Shared Branching locations) available for your use nationwide.
What can you do at a Shared Branching location? Almost everything you normally do with a teller at your own credit union, and there's no additional charge to you.  You can make deposits, withdraw money, cash checks, transfer funds, make loan payments, get a copy of your statement, and more.
Just walk into any credit union that displays the CU Service Centers swirl logo and follow these simple steps:
Tell them you are a member of Materion Federal Credit Union
Give them your member number
Present a valid government-issued photo ID with your signature (e.g. driver's license, passport or military ID)
Conduct the transaction
To find a Shared Branching location near your home, your work, or your favorite vacation spot, simply log on to https://www.co-opfs.org/Shared-Branches-ATMs and see how convenient your credit union is to you!
To find a Shared Branching location by phone, search for a convenient branch by zip code or street.   Get detailed driving directions to the Shared Branching location too!
Call 1-800-919-2872.